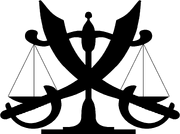 It is the year 4E 207.
After the Stormcloaks claimed victory, during the civil war of Skyrim, many assumed a bright and happy future for the province and, for the most part, they got what they were expecting. Cities flourished as a result of Skyrim's independence and for the majority of Nords, life seemed to improve as they were finally the masters of their own destiny.
However, Ulfric's victory had its disadvantages, mainly for businesses and citizens that relied heavily on imports and for farmers and anyone else who relied on the roads and rural areas of Skyrim. Though many hated them, no one could deny that the Empire were far superior at controlling their territory, specifically the roads.
The Stormcloaks seem to only care for the cities and any money spent on the military and law enforcers is clearly being poured into behind the scenes research and gathering of weaponry and the building of a powerful army. It was no secret that the Nords were either planning an invasion, to conquer more empire controlled provinces or even going after the Altmer themselves.
Whilst this was going on, the rural citizens of Skyrim continued to suffer endless amounts of bandit attacks. Bandit settlements were left to flourish, over the last five years or so and during that time, the bandits have become a lot more organised. Not only are individual bandit camps getting smarter, organising complex raids and eventually they managed to form a sort of guild.
Bandits now seem to unofficially own certain territories, no longer raiding caravans but instead, stopping them and demanding a 'toll' to allow them to pass. Some bandits have tried to be more subtle, by attacking caravans to the point that some territories are only accessible to merchants who bring along hired sell-swords. The bandits plant their own people and disguise them as 'sell swords' making them very expensive passes.
Overall, the bandits seem to be taking over Skyrim's roads and the Stormcloaks don't seem to be sympathetic to the farmer's plight as it doesn't really affect them. Their nationalistic short sightedness, prevents them from seeing the value of foreign foods and imported weaponry. Local farms, mines and blacksmiths seem to be safe and Ulfric could care less about the obscure ones, way out in the middle of nowhere.
There is, however, hope for these people. A group of armoured coat wearing vigilantes, who call themselves 'Regulators' have recent formed on the Skyrim/High Rock boarder. They have been at work for two years, thwarting the schemes of the region's bandits and protecting the people of the Reech, Hjaalmarch and the Whiterun Hold.
Though they have done some good work and made some progress, they seem to be struggling with their ability to keep the bandits at bay and permanently shut them down. Their leader, Sebastian De Rochefort has chalked this down to the fact that the Regulators are few in number and therefore aren't a very effective force.
He and his right hand, Nadira Sans, have sought to rectify this by openly recruiting; inviting the best that Skyrim has to offer to join them, in their quest for justice. Now they wait, hoping that their numbers increase, allowing them to be far more effective against the bandit threat and hopefully bring their monopoly down.
Previous part: http://tes-sandbox.wikia.com/wiki/Thread:8590#688 Hub (Please refrain from posting here in IC, feel free to put your character card in it though or put it on this thread.): http://elderscrolls.wikia.com/wiki/Thread:795572 Next Part: N\A
Rules:
1. You are not the last dragonborn or any of the TES protagonists.
2: Your character is protected from death, He/She can only be killed if you allow it. However wounds may be inflicted, but they can always be healed. (Meaning you cannot cut off a part of someone's body unless they agree.)
3. Powers and abilities will be left to your discretion, you don't need to announce them but you maybe called out, if your character has a ridiculous amount of abilities.
4. You must be at least vulnerable to attack, even if you are only vulnerable to certain elements or to religious symbols, basically, all characters should be well balanced.
5. Any extra powerful stuff(Like Daedric/Aedric artifacts or other unique items) MUST be gained through RP.
6. Though there isn't a cap on characters, refrain from using more than you can handle, I wouldn't recommend any more than three at a time and I definitely wouldn't have more than six. You can control any NPC, except for SNPCs (story essential NPCs, that are important to a particular user's arch, you can control them if they allow it) you can create as many SNPCs as you need. If one user is controlling too many NPCs or has made too many SNPCs, they will be asked to cut some of them loose.
7. When attacking another character he must be allowed to retaliate 2 times, the 3rd time it will always hit unless it is lethal. The character can be incapacitated but not killed unless the character's creator accepts. (Does not apply to minor characters, story-essential characters or NPC's.)
8. You can not be overpowered under any circumstances.
9. The lore can NOT be altered, without a GM's permission.
10. You can only control your own character unless stated otherwise by the original creator of the character...
11. NO Dovah characters... Don't even ask...
12. DO NOT force other people's characters to do something
13: Do not imprison characters unless they agree.
14: Controversial characters must be approved by the GM before they can be used.
15: The thu'um is allowed but only 3 words of power, these 3 words cannot all be of the same shout, Thu'um counts as a power.
16. OP actions will not be tolerated, This includes killing multiple characters not letting anyone retaliate in any way, or make major changes to the plot in a single post.
17. METAgaming shall never be tolerated under any circumstances whatsoever... META is when you break a rule but continue playing, ignoring rules to make you more powerful than everyone else, Or having your character know things that he or she is not meant to know. A METAgamer's post shall always be deleted Immediately.
Note, this rule also applies to NPCs, you cannot pull a Daedric Prince or a Divine out of your ass to fight your battles for you.
18: Do not fool around. Do not have your character fooling around for no particular reason.
19: Make characters who will contribute to the story.
20: You cannot change major plot points without a GM's permission.
Character Creation Form:
Name:
Race:
Gender:
Age:
Date of Birth: (This is optional.)
Appearance:
Weapons:
Attire:
Item(s):
Resistances:
Weaknesses:
Bio/Backstory: